I recently received a commission to design and build an EMD FP7, based off the pair running on the Verde Canyon Railway. Given the somewhat similar shaping and design between the FP7 and the E7 I've had in my design queue, it was a good opportunity to test run a few of my design concepts for how I was going to build the bulldog nose of the locomotive. Between that and the fact that the Verde Canyon engines have a rather prominent eagle pattern on the sides, this commission turn out to be a very fun and enjoyable process. So far I've only proceeded as far as the digital phase, but I have taken the opportunity to create a high-quality render of the two engines as a pair.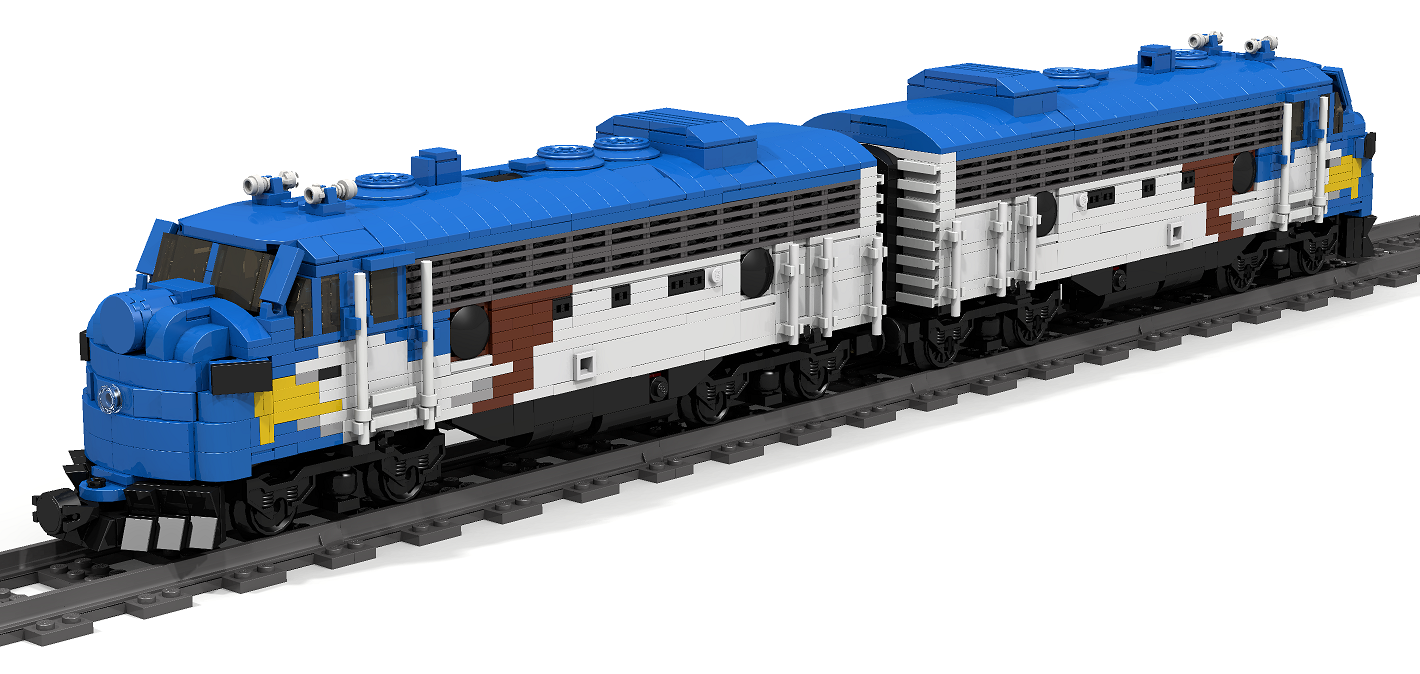 The real Verde Valley engines are a different, very interesting sort of blue. Depending on the angle and lighting, they can change from almost a dark teal to a sky blue, and in some cases a blue very similar to the one here. Due to the limitations of parts and colours available, standard blue filled in. Building the eagle on the side into the design with the bricks has been a fun challenge as well, trying to find a good design that matches closely the spirit of the original without being too blocky. The monotone brown for the wings will have a better colour variance in reality, which should very much help with the wing pattern.
Although they look nearly identical, there are two designs here. The one on the right is the standard unit, and the one on the left has been slightly altered to accommodate a full serving of LEGO Power Functions equipment, with two motor bogies on the bottom.
I will updated again as the project progresses!