Currently WIP, Finalized Digital Design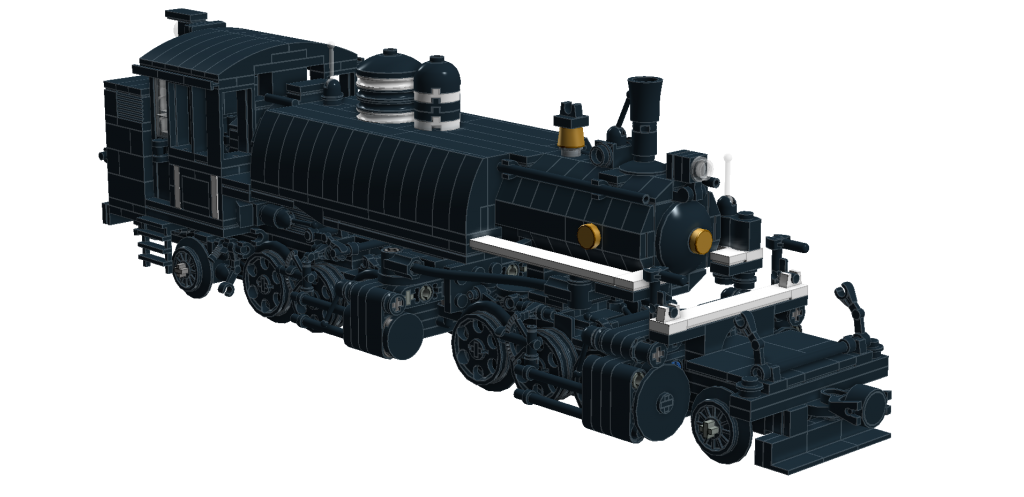 Does this engine look familiar? It should! This model is based off of the same engine as my other 2-6-6-2, except way back in time. As noted on my other engine's post, Southwest Lumber Industries Engine #12 started life originally as a 2-6-6-2t articulate tank engine, the Hammond Lumber Company #6. I was extremely fascinated to find out that #12 started it's life as a tank engine, and the chance to build a "Younger" version of #12 was too fun too pass up.
Unfortunately, I could not find any photographs of #6, and was only able to find one drawing of it.
Originally Olive Green and Platinum in colour, it certainly carried a fresh and stylish look to it. Sadly, LEGO has just this year started producing an Olive Green colour and the parts are very limited. For the design phase I've so far kept the black-with-white-trim livery it carries in it's modern day incarnation, however the chance to have a bright locomotive may win out. Before I start on it's physical construction, I will likely look into building it in LEGO's standard shade of green. It will be a little too bright, but it will do until such a time as Olive becomes possible.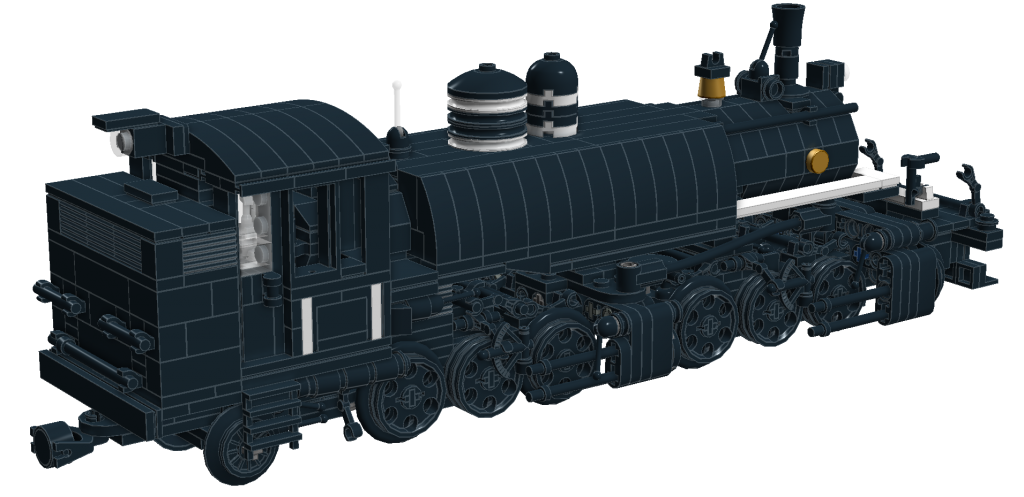 Given that I had already worked all the kinks out of the design of #12, I did not foresee a lot of work being needed to create #6. And, while the running gear did not change, the addition of the oil bunker and water tanks made this design a whole new beast. However, I am confident that the transition into brick will be very smooth, and am looking forward to constructing it.